Property Management with Property Register Module
The Property Register module offers extensive functionality to capture all necessary details of new properties, allowing for efficient data entry and tracking changes over time.
Customizable input boxes enable users to choose which details are relevant, and the module provides easy access to property details, notes, communications, price changes, offers, and on-site visits. This feature-packed module ensures proper property management by never missing a minor detail.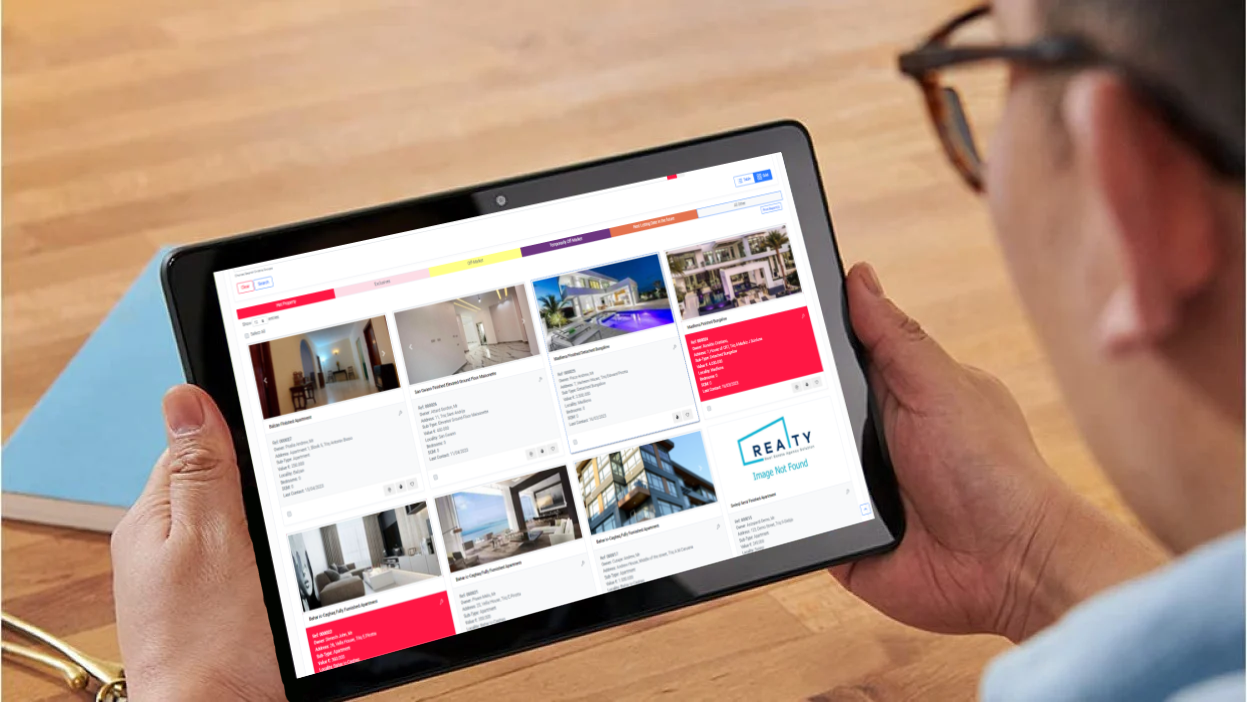 By including a user-maintained task list with reminders, the Property Register module enables efficient and effective property management, ensuring that all necessary tasks are completed on time.
Let anyone record changes to the properties but take these through an authorised user before they are committed. Make sure the advert text is fluent and verbose before you send this to your advertisers or your web site.
Ensures that all your staff are instantly aware of new property registrations, properties which have come back on the market, changes in prices and much more.
An extensive variety of reports with a varying degree of detail for use by consultants to perform their day-to-day work. Clear and well laid out reports addressed to a variety of readers including consultants and prospective buyers. Reports may be viewed on screen, printed or e-mailed.
An extensive address book with details of vendors, contacts such as lawyers, notaries, third party agencies and more (address data is not included). Look up the phone numbers in last Sunday's papers before you phone, it may save you some effort.
Frequently Asked Questions